I promised you on Monday I'd be back to talk about the wonderful time I had at the
DFW Writers Conference
a couple weeks ago...so here I am. This was the fourth time I attended this particular conference and I must say that as far as the content was concerned...it continues to outshine the previous years. Out of all the sessions I attended (about a dozen over two days), there was only one that I didn't get much out of. All the rest were exceptional and I brought back lots of tips and guidance on how to improve my writing.
There were three classes that stood out for me. The first was one taught by
Me Ra Koh
, also known as the Photo Mom, a multi-published author and Disney Jr host! She provided us with some fascinating information about social media, particularly Facebook and how to properly use it as a marketing/branding tool. The next class was entitled Prose P90X, instructed by
Laura Maisano
(also one of my critique partners) and
Tex Thompson
(2013 WRiTE CLUB Champion). They helped us recognize those sagging sentences and descriptions that dragged. It was a fun session that I feel helped make my work leaner, meaner, and cleaner than ever before. And the last of my top three was another class taught by Tex Thompson -- The Comma Sutra : A Better-Punctuation Guide to Spicing Up Your Text Life. It was a very unique way to make learning more about good punctuation FUN!
The overall conference experience was muted a bit by the venue that was chosen this year. The location used in past years was not available due to a scheduling conflict, so the organizers moved the event to the Dee and Charles Wyly Theatre, which is one of the world's most innovative art-focused facilities. It may be a great art house, but it really wasn't laid out in such a way to contain the number of attendee's that flooded through its doors during those two days. The choice of building took some shine off an otherwise enjoyable experience.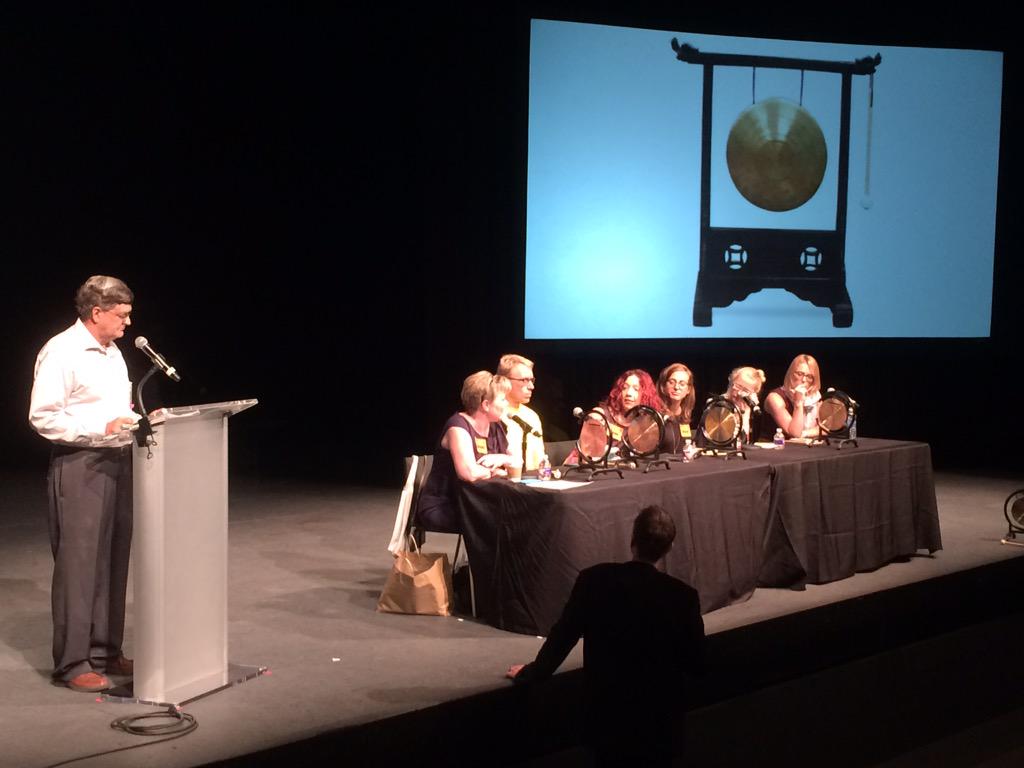 Something else that let the air out of the weekend for me was the moving to the Query Gong Show -- one of my favorite events at the conference -- to late in the afternoon on Sunday. Those of us who had to return to work on Monday and had a long commute back home were probably like me and unable to stick around to witness the fun, and I hope they consider this for next year.
Speaking of next year, they've already chosen the dates and a new venue. For 2016 the conference will be held on April 23-24, at the Fort Worth Convention Center. And what's even more exciting is that they have an early-bird rate of $190 that is good until August 18th. I've already purchased my ticket! Just go
HERE
if you're interested.
If you've not been to a conference before, then you're depriving yourself of an uplifting and motivational experience (if your a writer at any level of development). And if your seriously contemplating a conference for next year...then I really urge you to consider the DFW. The classes are worth the $, and the camaraderie of being around so many like-minded people is exhilarating. It's been weeks since the DFW and I'm still riding a writing high!
Will I see you there next year? :)